Mental Health & Wellbeing
At Bickerstaffe C.E School our mental health is just as important as our physical health. Mrs Carlin has undertaken training in the nationally recognised qualification delivered by Mental Health First Aid England and is fully qualified in Mental First Aid.
As a school we also have a Mental Health & Well-being policy.
School are committed to promoting and supporting positive mental health to everyone involved in school life.
Our aim is
To increase awareness of mental health issues
To reduce stigma and discrimination
To promote recognition of symptoms
To signpost avenues to see professional help.
We promote Mental Health & Well-being to pupils and staff by
Providing a weekly school counsellor who provides sessions for those who may need support
Scheduling the Daily Mile each day
Teaching children about their mental health
Having Bob our school dog in school.
The Rainbow Flag Award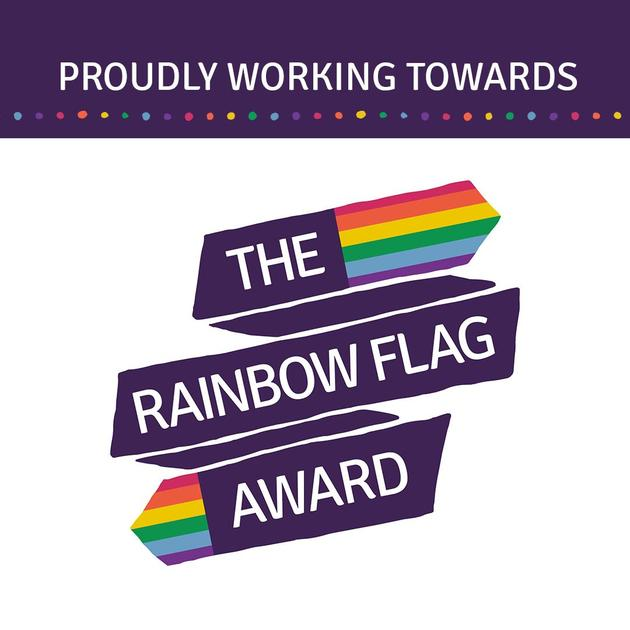 At Bickerstaffe School we are proud to be working towards The Rainbow Flag Award.
The Rainbow Flag Award is a national quality assurance framework for primary schools, secondary schools, SEND schools and colleges. The award focuses on positive LGBT+, (lesbian, gay, bisexual, trans, plus other related identities), inclusion and visibility.
FIND OUT WHAT TEACHERS, PARENTS AND STUDENTS THINK ABOUT THE RAINBOW FLAG AWARD:
Here are some websites that offer a wealth of support for young people and families.