Oak Class
Welcome to Oak Class!
Hi, I am Miss Wilson and Class 4's teacher at Bickerstaffe Primary School. In the morning I teach year 6 and in the afternoon I teach Year 5 and 6. We are currently learning all about the Alps in Geograhy, are learning how to play chords in music linked to our topic on the blues and as a class we are reading 'the lost happy endings' during English and 'Rooftoppers' by Katherine Rundell is our class novel. I have been teaching at Bickerstaffe for 8 years. I have been lucky enough to teach many of the children at Bickerstaffe as I have previously taught in Class 2 and 3 in school. I love reading and my favourite book is the Tear Thief as it has amazing vocabulary and language in it. I also enjoy reading Chilly Billy, The far away tree, The Queens nose and many more to my class. I have a love of Maths and enjoy challenging myself with problems, and learning strategies to solve them, which is great as I lead maths throughout the school. Science is another keen interest of mine as I love conducting experiments and investigating. At home I have a little girl called Ayda and a cuddly cat named Frank!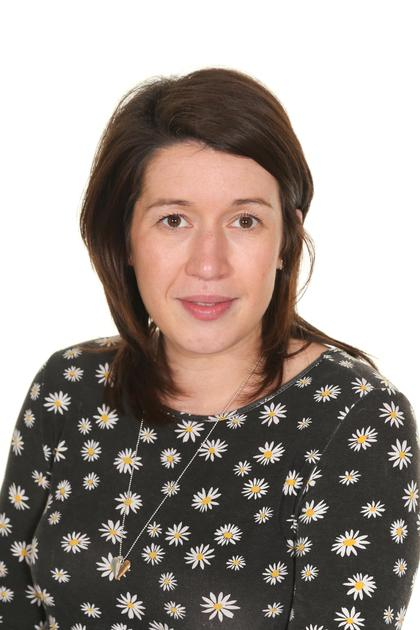 Miss Wilson
Teacher
Home learning
Each Friday home learning is set in maths and english, this is usually a short activity consolidating or revising a previously learnt skill. This is to be handed in the Friday after, giving the children a week to complete, if there is anything the children don't understand we will go through this on the Friday it is due in. Along side written homework children should be reading and filling in their reading chart 3-4 times a week. Also when possible, please can children practice times tables and recall of number facts, use of maths bot arithmetic tests are great practice too!
Access here: www.mathsbot.com/ks2
Our linking schools project
As a class we are taking part in the linking schools project. We have been linked with 2 other schools in Lancashire and are working together to get to know each other and build skills. We have taken part in lessons creating bunting, poems and letters to send to our linked schools, we also really enjoyed meeting them via zoom call. We then took part in a brilliant day at Burnley Youth Theatre with our 2 linking schools working together in games and activities to get to know our new friends. We are currently looking forward to the next set of lessons and meeting up with our linking schools again in the summer term!
Spring 2 Knowledge organisers