Our School's History
The school was built on its present site in 1844; the original stone inscription recording its name and date has been preserved in front of the school following building extensions in 1976. It was built from local stone from the Delph, Sineacre Lane in Barrow Nook and carried up Hall Lane by horse and cart.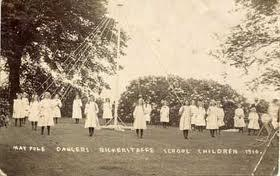 Bickerstaffe C of E Primary School has 90 children. The children are placed in mixed year groups within four classes. We have smaller than average class sizes, which makes for an excellent ratio of pupils to teachers. Mixed year groups enable pupils to work together enhancing the close, caring family atmosphere of our school. The children's work is carefully planned and differentiated to meet the age, ability and needs of each child.
Our school enjoys a close relationship with Bickerstaffe Holy Trinity Church which is situated just across the road. Many of our events, such as children's productions and leaver's services, take place at the Church as well as our Easter and Christmas celebrations.

Bickerstaffe CE School is proud to be at the heart of the local community and through events such as community breakfasts and our annual Treat Day, our children benefit from relationships across the generations.